6th Annual Mad March LAXFest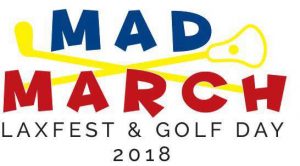 Team nominations are now open for the 6th annual Mad March Lacrosse Tournament. Register your club's team now by contacting Adden Cunningham addencunningham@gmail.com (0413 453 647) and return the attached nomination form.
Your club's participation is vital to the success of the tournament, as well as great preparation for the upcoming season. Previous profits have offset some expenses as sociated in players representing their state or country, so please show your support to these players and our sport, by registering your team by no later than 5.00pm Friday 16th March. The team entry fee of $250 is due prior the commencement of the tournament, with prize money for tournament winners and runner ups. Late fees of $50/team will apply for any money paid after the
commencement of the tournament. Food and Drinks will be available all day. Please note there will be NO BYO, as the fields will be licensed.
The Lacrosse SA Mad March Ambrose Golf Day will be held on Sunday 25th March at Blackwood Golf Course and registrations are now open for teams of 4 or individuals.
For further details regarding the golf tournament please contact Paul Freeman Paul.Freeman@ruralbank.com.au (0438 020 590) or Tim Dickson (details above). We look forward to hearing from you and another successful weekend of events. Any questions, please don't hesitate to contact Adden Cunningham!
For an entry form please click here.